Evanston Township High School
Class of 1970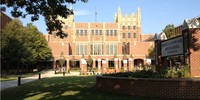 Memorial Bench
MEMORIAL BENCH PLAQUE
Deborah Lyons worked with the Alumni Association office to provide a remembrance for our deceased classmates. There is now a Memorial plaque on a bench on the ETHS campus. The bench is located just a few steps in front of the Boltwood School entrance on the west side of the campus. The cost for the plaque and the bench was $2500 with the money being raised prior to our 45th Reunion held on September 19, 2015.
Here is the speech Deborah made at the dedication held on September 19, 2015:
I want to thank everyone who has worked on this Memorial Bench from its beginning.

When Laurie Bloss passed away in Florida earlier this year- some of us (Jill Tangus, Rhonda Briseno, Belinda Wunch, Roger Badesch and Nonie O'Brien) had a memorial brick set at the Lighthouse where her ashes were strewn. She was important to us. And now during our reunion, many of us want to remember her and others who have touched our lives. They deserve to be honored. This bench will be a place to visit and remember.

We arrived at ETHS during a time of great change: growth of a strong middle class, rock'n roll's renaissance, the Vietnam War and as baby boomers with our whole future ahead of us, we were going to do great things. ETHS expected that of us and we expected that of ourselves.

Unfortunately, over 100 of our classmate's lives were cut short. Some were White Sox fans, others Cubs fans-- there were educators, doctors, lawyers, interior designers and business owners, one was a master woodworker, another customized men's boxers. Each one touched someone's life… whether it was sitting next to them in class, cheering the football team, joking around in the cafeteria or sharing the stage during YAMO.

You may remember their laugh, or their speed on the soccer field, or their ability to solve an equation or the kindness they offered when you were down. You remember -- and that is what's important.

So let's read the names of those who are no longer with us and afterwards if anyone wants to say something special about a particular person—we have time to do that.

Thank you deeply for being here…. our years at ETHS were remarkable.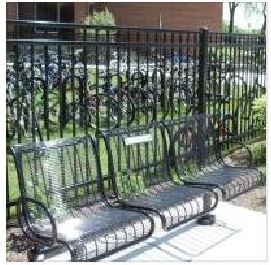 The inscription on the plaque reads:


To Our Dear Classmates
From the Class of 1970
We Remember!

As of August 24, 2018, donations have been received from the following individuals:
Thank you for your generosity.
Jan Ahern
Roger Badesch
Mike Baez
Debbie Berger (Rainwater)
Rhonda Briseno (Beardsworth)
Jim Chang
Barb Colbert (Joseph)
Diane Cornelis (Mattern)
Dan Dejan
Grant Duers
Mike Fischl
Janice Gaffin
Mike Gassman
Barbie Gerfen (Culberth)
Stu Greene
Steve Hoffenberg
Mike Irgang
Kevin Kelly
Dan Langerman
J. Mary Lawson (Meadows)
Janice Lawson (Carlsten)
Doug Lewis
Sharlene Loef (Peter)
Paul London
Deborah Lyons (Cohen)
Phyllis Moorehead (Moorehead-Edwards)
Charles Myers
Jeff Nelson
Noanie O'Brien (Geistert)
Carolyn Potts
Betsy Presendofer (Rowell)
Mark Redman
Mark Reynolds
Loretta Rice
Kathy Schulte (O'Donnell)
Dale Stempel
Joel Stevens
Mary Wallace (Jones)
John Walsh
Mark Wandry
Chip Weber
Byron Wigodner
Steve Winokur
James Wolinski