Evanston Township High School
Class of 1970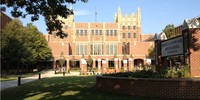 Evanston - Then and Now
An Evanston Pictorial:
Pictures to remind us of the Evanston of our youth,
what it is today, and what our Evanstonian reported
on over 50 years ago.
Just click this link here to view Paul London's video.
Thank you, Paul!
The video can be viewed on a phone but is best
seen on an iPad or laptop.