Evanston Township High School
Class of 1970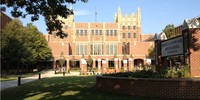 Welcome to the ETHS Class of 1970 Website Home Page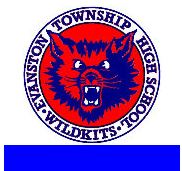 The ETHS Class of 1970 is pleased to announce that we have commissioned classmate, Ta-coumba T. Aiken, to create our Class Gift, a painting that is earmarked to be the focal point of the new Alumni Hall at ETHS.
Ta-coumba is an exceptionally talented and creative artist who has been recognized with numerous awards, and most recently, appointed as a 2022 Guggenheim Fellow. You can read more about this noted ETHS graduate on his website at Ta-coumba.com
ETHS and the ETHS Education Foundation are embarking on a major campaign to celebrate the centennial of ETHS being housed at 1600 Dodge. Ta-coumba's work will be a centerpiece in Alumni Hall, which is part of this project. Other areas at the south end of the building will be upgraded to enhance 21st Century Learning. Gifts from the class of 1970 will be earmarked toward this important project.
All contributions will be made through the ETHS Education Foundation and will be tax deductible. Be sure to identify yourself as a member of the Class of 1970.
ONLINE:
To donate, visit:
supporteths.org/classreuniongifts

BY MAIL:
ETHS Foundation
1600 Dodge Avenue, Evanston, IL 60201
Make your check payable to the ETHS Foundation and write "Class of 1970" on the memo line.
Watch for more information available soon on our website and in future notifications.
- - - - - - - - - - -
Remember Kits! It's REALLY happening, in just a few weeks!! So RSVP and make your Hotel Reservations now using the tabs on the left. Prices will be going up on August 1st, so make your reservations soon.
- - - - - - - - - - -
Do you want to find out who's planning to join the fun in September? There is a new link on the left, Who's Coming?, that will answer that question! What are you waiting for? Someone might be looking for you!
- - - - - - - - - - -
50th Reunion Update
300 + 1 reasons to attend our 50th Reunion on September 3rd.
Come and celebrate with 300 or more of your classmates as we relive our glory days…
…and marvel at the vintage cars at Evanston's first microbrewery…
at the Double Clutch Brewery
Register now and take advantage of early bird pricing
Be there or be square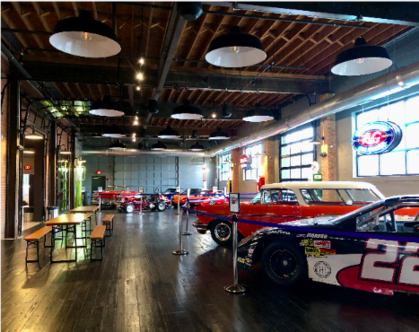 - - - - - - - - - - -
Reunion Weekend Details
Prices will be going up on August 1st, so sign up now!
Thursday, September 1, 2022 ~

Smylie Brothers Brewing Co., 1615 Oak Ave., Evanston

7 PM. - Order off the menu, but please RSVP

Friday, September 2, 2022 ~

Moretti's Ristorante & Pizzeria, 6415 W. Dempster St., Morton Grove

7 - 11 PM. $27 for appetizers/pizza. Cash Bar

Saturday, September 3, 2022

1

0 AM. Tour of ETHS followed by lunch in Michael (East) Cafeteria. $10
Saturday Evening ~ The Class of '70 Reunion Celebration! Double Clutch Brewing Company, 2121 Ashland Avenue, Evanston

7 - 10:30 PM. $95 Food, Fun, and Festivities. Cash bar. Casual Attire

Check out the

Grade School Reunion

tab on the left to see the gatherings that Oakton, St. Athanasius, and Dawes have planned for the weekend.
- - - - - - - - - - -