Evanston Township High School
Class of 1970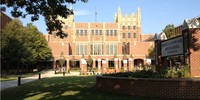 Welcome to the ETHS Class of 1970 Website Home Page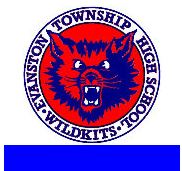 Special Announcement from Willie Wildkit, Assistant to the Webmaster: As of today, we have 399 members who have filled out their profiles on our webpage! Five of those have joined in the last two weeks! Can we make it to 400 before Thanksgiving? Check out the Missing Classmates link on the left, find someone you know and encourage them to join! And have a Happy Thanksgiving!

Our "50th Reunion" will be held the weekend of September 3rd, 2022. Hopefully, by then, things will be at a point where we can safely gather, following whatever guidelines the CDC and the State of Illinois require at that time.
The DoubleTree Hilton in Skokie has been incredibly flexible and helpful regarding our reunion plans. We are confident that we can make this happen!
Your dedicated Reunion Committee has met regularly for three (3!) years to make sure we have a memorable reunion. We truly hope that in September, 2022, we can all gather and say, "Reunited, and it feels so good!"
The next Reunion Committee Meeting will be held on Zoom on Monday, January 17th, at 7:00pm CST. All classmates are welcome! Join us, if you can, or check back here for any news!
This is our official class website. It is the way that we communicate our plans to you, our classmates. There is information in other places on social media, but we update this site to reflect the most current and accurate information.
Here are some ways you can get involved! For more details, please use the tabs on the left.
Come to our next Reunion Committee Meeting on Zoom on Monday, January 17th at 7:00 pm, Evanston time. Call Steve Hoffenberg at (847) 727-1443 or email me at eths70@yahoo.com if you would like to join us.
Reach out to your friends and encourage them to fill out their profiles. Forward the email for the ETHS Reunion Musical Countdown.
Please update us on anyone who needs to be added to the In Memory page.
Volunteer to coordinate an online gathering for your grade school, high school activity or an in-person get together for your area. We can help you get the word out!
Check this website often. You can also get email updates using the Notify Me link.
If you need your password to our website changed/updated, email me at eths70@yahoo.com.
Reunion Weekend Details
With our reunion taking place in about a year, there might be some adjustments. This Home Page always contains our most up-to-date information.
Thursday, September 1, 2022
Smylie Brothers Brewing Co., 1615 Oak Ave., Evanston.
7 PM. - Order off the menu, but please RSVP
Friday, September 2, 2022
Moretti's Ristorante & Pizzeria, 6415 W. Dempster St., Morton Grove
7 - 11 PM. $27 for appetizers/pizza. Cash Bar
Saturday, September 3, 2022
10 AM. Tour of ETHS followed by lunch in Michael (East) Cafeteria. $10
Saturday Evening ~ Our "50th" Reunion Celebration!
DoubleTree Hotel, 9599 N. Skokie Blvd, Skokie, IL 60076
6 - 12 PM. $95 Buffet Dinner and Cash bar. Casual Attire
DoubleTree Hotel Reservations - We are in the process of confirming our information.
Thanks, Stay Safe and Be Well!
Joel Stevens, Webmaster, ETHS Class of 1970, eths70@yahoo.com