Evanston Township High School
Class of 1970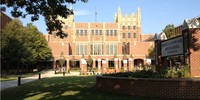 Welcome to the ETHS Class of 1970 Website Home Page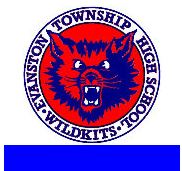 The ETHS Class of 1970 is pleased to announce that we have commissioned a classmate, Ta-coumba T. Aiken, to create our Class Gift, a painting that is earmarked to be the focal point of the new Alumni Hall at ETHS.
Ta-coumba is an exceptionally talented and creative artist who has been recognized with numerous awards, and most recently, appointed as a 2022 Guggenheim Fellow. You can read more about this noted ETHS graduate on his website at Ta-coumba.com
The 1970 Reunion Committee is excited to share this news that was just decided at our last meeting. All contributions will be made through the ETHS Education Foundation and will be tax deductible.
Watch for more information available soon on our website and in future notifications.
Remember Kits! It's REALLY happening!! So RSVP and make your Hotel Reservations now using the tabs on the left. We have reserved blocks of rooms at two locations, The Holiday Inn Chicago North in Evanston and The Double Tree in Skokie. Other local hotels are listed for you, as well.
Do you want to find out who's planning to join the fun in September? Click the Classmate Profiles tab on the left. Then, in the list at the top of the page, click the circle to the left of the desired event. (You must be logged in to our website to see this.) While you're here, update your profile and RSVP. What are you waiting for? Someone might be looking for you!
Reunion Weekend Details
Thursday, September 1, 2022 ~

Smylie Brothers Brewing Co., 1615 Oak Ave., Evanston

7 PM. - Order off the menu, but please RSVP

Friday, September 2, 2022 ~

Moretti's Ristorante & Pizzeria, 6415 W. Dempster St., Morton Grove

7 - 11 PM. $27 for appetizers/pizza. Cash Bar

Saturday, September 3, 2022

1

0 AM. Tour of ETHS followed by lunch in Michael (East) Cafeteria. $10
Saturday Evening ~ The Class of '70 Reunion Celebration! Double Clutch Brewery, 2121 Ashland Avenue, Evanston

7 - 10:30 PM. $95 Food, Fun, and Festivities. Cash bar. Casual Attire

Check out the

Grade School Reunion

tab on the left to see the gatherings that Oakton, St. Athanasius, and Dawes have planned for the weekend.
And of course...
We Have a New Reunion Party Space!
We are thrilled to announce the site for our 50th bash on Saturday night, September 3rd.
You knew it had to happen eventually, and now Evanston has its own microbrewery. That's right, and our class will be the first to rock out at this phenomenal venue!
Welcome to the Double Clutch Brewing Company, Evanston's newest party space.
This ain't your parents' hotel ballroom reunion place. No siree, this is a true rockin' party site boasting:
Spacious indoor and outdoor gathering spots

An abundance of microbrew offering and delicious food

Awesome sound system to play our favorite tunes from the '60s and '70s

Huge screens for video presentations

And enough room to accommodate the entire ETHS Class of 1970!
Have we piqued your interest? Click here for more. . . https://www.doubleclutchbrewing.com
Looking forward to seeing you at
Class of '70 Reunion
September 3, 2022
"Reunited, and it feels so good!"
Be there or be square. . .
Sign up now using the link on the left. . . Space is limited. (Not!)
Get Involved!
Here are some ways you can help! For more details, please use the tabs on the left.
Reach out to your friends and encourage them to fill out their profiles. Forward the emails for the ETHS Reunion Musical Countdown.
Please update us on anyone who needs to be added to the In Memory page.
Volunteer to coordinate an online gathering for your grade school, high school activity or an in-person get together for your area. We can help you get the word out!
Check this website often. You can also get email updates using the Notify Me link.
If you need your password to our website changed/updated, email me at eths70@yahoo.com.
This Home Page always contains our most up-to-date information.
Thanks, Stay Safe and Be Well!
Joel Stevens, Webmaster, ETHS Class of 1970, eths70@yahoo.com