Evanston Township High School
Class of 1970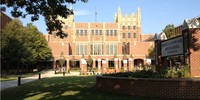 Welcome to the ETHS Class of 1970 Website Home Page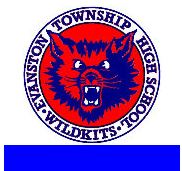 REUNION UPDATE: Just a reminder that our Reunion has been rescheduled to the weekend of September 3rd, 2022. Also, the Spring edition of the KIT Newsletter is now available! Our FUN! Committee submitted a great article about our "Long and Winding Road" to our 50th Reunion. Click here to read up on ETHS!
The next Reunion Committee meeting will be held on Zoom on Monday, September 13th, at 7:00pm CST. However, that does not mean that the Committee isn't going to be busy over the next few months!
Exciting! We have two grade schools hosting Virtual Mini-Reunions on Zoom in July.
Deborah Cohen Rich is coordinating the 3rd Reunion for Oakton School on Sunday, July 11th at 8:00pm EDT. Mary Vickerman, Bruce Carmichael and Bill Geiger are hosting a 2nd Reunion for Willard School on Wednesday, July 21st at 7:30pm CST.
If you are interested in joining them, please let them know. You can send them a messge through this website, or use the Grade School Reunions link on the left for more information.
Who is next? Please let us know if you need help coordinating a Mini-Reunion for your school.
Since this has been a lot of fun, we are working on plans to expand the experience to include activity groups from high school. YAMO? Cheerleaders? Soccer? Aquettes? Would you like to attend a virtual gathering and relive some of the memories of our high school days? More details will be sent out about this in the near future. Don't worry - it's virtual! No one expects you to repeat those physically demanding moves, although there might be some singing involved!
Which brings us to another possible way to reconnect with your classmates! We know that we can't all meet up in Evanston this year, but if anyone is inclined to organize a smaller in-person get together in your area, we can help get the word out. Let us know the time, date and location, and we can send out an email blast. There is a link on the right, Where We Live, that might help you find some local classmates.
Finally, speaking of email blasts, we will be continuing to send our Musical Countdown emails on the first Sunday of the month for now. Consider it a gentle reminder to check into our website, maybe see who has filled out or updated their profile, and see what other exciting things your Reunion Committee has been up to!
This is our official class website. It is the way that we communicate our plans to you, our classmates. There is information in other places on social media, but we update this site to reflect the most current information.
If you haven't checked out the tabs on the left of this page, please do. There is a great deal of information included there. Want to buy a hat? Hear the ETHS Fight Song? Learn more about your classmates? RSVP for the Reunion? It's all there, and more!
Please look over the list of Missing Classmates and see if you can encourage your friends to join us and fill out their profile. After that, take a look at the profiles of people that have already signed up, and reach out to some of your high school friends and leave them a message. During these difficult times, it's good to be connected!
The FUN! Committee is continuing to count down the June 1970 hits that will take you right up to Reunion Weekend. But wait, there's more! Roger Badesch has created a Countdown Video Playlist where you can see and hear what you were singing and dancing to your senior year at ETHS. Click the Musical Countdown tab on the left and you'll find the YouTube link. (That is SO cool!)
Get Involved!
For more details, please use the tabs on the left.
Come to our next Reunion Committee Meeting on Zoom on September 13th at 7:00 pm, Evanston time. Call Steve Hoffenberg at (847) 727-1443 or email me at eths70@yahoo.com if you want to join us.
Reach out to your friends and encourage them to fill out their profiles. Forward the email for the ETHS Reunion Musical Countdown.
Please update us on anyone who needs to be added to the In Memory page.
Volunteer to coordinate a gathering for your grade school, high school activity or an in-person get together for your area.
Check this website often. You can also get email updates using the Notify Me link.
If you need your password to our website changed/updated, email me at eths70@yahoo.com.
Reunion Weekend Details
With our reunion taking place about 14 months from now, there might be some adjustments. This Home page always contains our most up-to-date information.
Thursday, September 1, 2022
Smylie Brothers Brewing Co., 1615 Oak Ave., Evanston.
7 PM. - Order off the menu, but please RSVP
Friday, September 2, 2022
Moretti's Ristorante & Pizzeria, 6415 W. Dempster St., Morton Grove
7 - 11 PM. $27 for appetizers/pizza. Cash Bar
Saturday, September 3, 2022
10 AM. Tour of ETHS followed by lunch in Michael (East) Cafeteria. $10
Saturday Evening ~ Our "50th" Reunion Celebration!
DoubleTree Hotel, 9599 N. Skokie Blvd, Skokie, IL 60076
6 - 12 PM. $95 Buffet Dinner and Cash bar. Casual Attire
DoubleTree Hotel Reservations - We are in the process of confirming our information.
Thanks, Stay Safe and Be Well!
Joel Stevens, Webmaster, ETHS Class of 1970, eths70@yahoo.com