Evanston Township High School
Class of 1970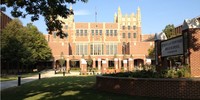 Welcome to the ETHS Class of 1970 Website Home Page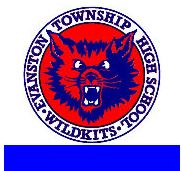 The latest update from the Reunion Committee is we now have locations to go along with previously announced dates for our upcoming Wild(kit) Reunion Weekend, now just 50 weeks away!
Thursday, September 10, 2020
Informal get together at an Evanston bar/eatery. Location TBA.
Friday, September 11, 2020
Moretti's Ristorante & Pizzeria, 6415 W. Dempster St. Morton Grove (One block east of Metra tracks at Dempster)
7 PM - 11 PM. $25 for appetizers/pizza. Cash Bar
Saturday, September 12, 2020
10 AM. Tour of ETHS followed by lunch in Michael (East) Cafeteria. $10
Saturday Evening
Doubletree Hotel, 9599 N. Skokie Blvd, Skokie. 6 - 12 PM $90 Buffet Dinner and Cash bar. Casual Attire
The Doubletree is offering a discounted rate of $139 plus tax for Saturday night. Use code ECR when making a reservation. Call (800) 222-8733. The cut off date to receive this rate is August 22, 2020.
Our next reunion committee meeting is scheduled for Friday Nov. 1 at Max and Benny's Restaurant, 461 Waukegan Rd, Northbrook at 6 PM.
Feel free to call Steve Hoffenberg at (847) 727-1443 or email me at eths70@yahoo.com to let us know if you plan to attend the next Reunion Committee meeting. Our Contacts Committee has been VERY hard at work scouring the country and beyond to make sure all those classmates who are not yet aware of our ETHS70.org website and Reunion festivities really become aware of our online presence. We are looking for this website to be the place to register for the Reunion and get all the details.
If you need your password to our website changed/updated, email me at eths70@yahoo.com
Thanks and Be Well!
Joel Stevens, Webmaster, ETHS Class of 1970, eths70@yahoo.com