Evanston Township High School
Class of 1970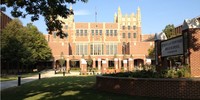 Welcome to The ETHS Class of 1970 Home Page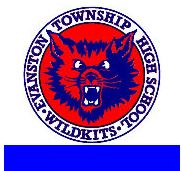 Now that we have updated our clocks, except you folks in Arizona who make it easy and never change their clocks, it's time to truly mark your calendars for one heckuva great upcoming special event.
At our kickoff Reunion Committe meeting on October 13, we huddled over the calendar for Fall, 2020 and finalized a date for the Big One.
Please go ahead and mark in big Orange and Blue letters that the weekend of September 11-13, 2020 is the one we have been waiting 50 years for. We don't have much in the way of details other than a get together Friday night and the official Reunion event on Saturday night but at least we have a date. Let's consider all roads will lead to the vicinity of Evanston, Illinois for that weekend as we gather for the 50th Reunion of our ETHS Class of 1970.
To continue the planning for that weekend, the Reunion Committee will meet again this coming Saturday, November 10 at 1:00 PM. Come to Hackney's on Lake Avenue, just East of Waukegan Road in Glenview. We might find the second Saturday of the month is a preferred meeting time but we will see how things unfold as we get into 2019. If you plan to attend, feel free to call Steve Hoffenberg at (847) 727-1443 to let him know. By all means, try to bring a fellow Wildkit to the meeting so we can get as many classmates involved as possible. It's always nice to have lots of hands available to spread the work around.
Again, we are trying to gather suggestions, preferences and all manner of comments regarding venue, menu or anything else you would like to see when September 20, 2020 finally arrives.
One last reminder is send me an email if your email address for this site has changed or will be changing. I am only as good as the addresses you entered when you first signed up for this site. Each time I send out a blast email like this to all website members, I do get a few email kickbacks where the email I have is just not current anymore. If you need a password reset, email me at eths70@yahoo.com
Thanks and now we can say the countdown has started!
Joel Stevens, Webmaster, ETHS Class of 1970, eths70@yahoo.com