Evanston Township High School
Class of 1970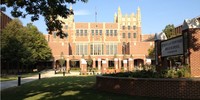 Welcome to the ETHS Class of 1970 Website Home Page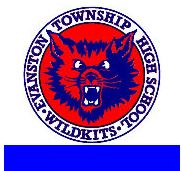 As you know, we have rescheduled our 50th Reunion until the weekend of September 9th -12th, 2021. We are also renaming it, as well! It is now the "50th+1 Reunion", the idea being that we are hoping you will reach out to at least one more classmate and ask them to join us!
We are still looking for people who are willing to coordinate grade school reunions. We have several vounteers that are planning activities, and even ZOOM meetings leading up to the main event! Let us know if you are willing to help set up something for your school and we can help get the word out. Check the link on the left for more information.
We have several committees working on different aspects of the reunion. We would love to have new people join us on our ZOOM meeting on January 14th at 7:00 pm, Evanston time. You don't have to volunteer to chair a committee, (unless you want to!) but we would love to hear your ideas and feedback. As much as we miss our in-person meetings (and the Hackney burgers!), having our meetings on ZOOM allows us to hear from people all over the country. Call Steve Hoffenberg at (847) 727-1443 or email me at eths70@yahoo.com if you would be willing to participate.
Committee Updates
Of course we are all planning on having a great time at our reunion, but did you know that Kathy Kuttner Gayle, Grant Duers, and Christie Calm Albers have joined forces and are officially called "The FUN!! Committee"? They have a lot of great ideas, and as Kathy pointed out, "Our 51st High School Reunion will be even better than the 50th!"
Roger Badesch is sporting a new hat in honor of our reunion, and the information on how to order one is on a link (on the left) called "Spiritwear". On that page, we also included a link to the ETHS Boosters where you can order mens, womens, and kids clothing, as well as accessories.
Joel Stevens also added a link (on the left) of a video of the ETHS Fight Song - 2020 Style. Careful! It might just get stuck in your head!
Our next Reunion Committee Meeting will be a virtual meeting on Zoom, on Thursday, January 14th, at 7:00 pm CST. Please consider joining us to hear more about our plans and add your ideas. Call Steve Hoffenberg at (847) 727-1443 or email me at eths70@yahoo.com if you would like to participate.
50th+1 Reunion Weekend Details
Thursday, September 9, 2021
Smylie Brothers Brewing Co., 1615 Oak Ave., Evanston.
7 PM. - Order off the menu, but please RSVP
Friday, September 10, 2021
Moretti's Ristorante & Pizzeria, 6415 W. Dempster St., Morton Grove
7 - 11 PM. $27 for appetizers/pizza. Cash Bar
Saturday, September 11, 2021
10 AM. Tour of ETHS followed by lunch in Michael (East) Cafeteria. $10
Saturday Evening ~ Our 50th+1 Reunion Celebration!
DoubleTree Hotel, 9599 N. Skokie Blvd, Skokie.
6 - 12 PM. $95 Buffet Dinner and Cash bar. Casual Attire
DoubleTree Hotel Reserevations
The Doubletree is offering a discounted rate of $139 plus tax per night for Thursday, Friday, and Saturday nights! Use code ECR when making a reservation. Call (800) 222-8733 or click here for a link to our class reservation page. The cut off date to receive this rate will be some time in August, 2021.
Get Involved!
Come to a Reunion Committee Meeting on Zoom

Reach out to your friends and encourage them to fill out their profiles

Update us on anyone who needs to be added to the memorial page

RSVP and pay for your tickets

Volunteer to coordinate a gathering for a grade school or activity

Check this website often. You can also get email updates if you check that box in your profile.

If you need your password to our website changed/updated, email me at eths70@yahoo.com
Thanks and Be Well!
Joel Stevens, Webmaster, ETHS Class of 1970, eths70@yahoo.com