Evanston Township High School
Class of 1970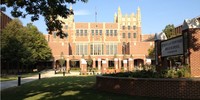 Welcome to the ETHS Class of 1970 Website Home Page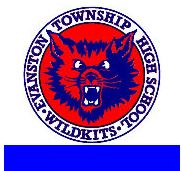 The latest update from the Reunion Committee is we now have locations to go along with previously announced dates for our upcoming Wild(kit) Reunion Weekend, now about 15 months away.
As reported on page 11 of the Spring 2019 newsletter from the ETHS Alumni Association, for Friday night September 11, set your GPS for Moretti's Ristorante & Pizzeria at 6415 W. Dempster in Morton Grove, one block east of where the Metra tracks cross Dempster. For Saturday night, we will return to the Hilton Doubletree Hotel in Skokie, at the corner of Golf Road and Skokie Boulevard, site of our 30th Reunion. Actual starting times for both evening events will be announced later. In between those two nights, we are planning a 10 AM Saturday tour of the school followed by a luncheon in East Hall. Finally, for those available on Thursday night September 10, a get together is planned at a location to be named later.
The Reunion committee continues to meet on a regular basis to make sure we stay on top of the details and keep all eyes and ears open for any suggestions, comments and opinions regarding the Big Weekend. We are always looking for ways to enhance what looks to be a weekend worth waiting (Wow, 50 years) for. For those who can make it, our next committee meeting is set for 6:00 PM Friday evening Sept 20 at Moretti's Ristorante & Pizzeria, 6415 Dempster St, Morton Grove. Feel free to call Steve Hoffenberg at (847) 727-1443 or email me at eths70@yahoo.com to let us know if you plan to attend or just show up and help us start the official ONE YEAR TO GO countdown. Our Contacts Committee has been VERY hard at work scouring the country and beyond to make sure all those classmates who are not yet aware of our ETHS70.org website and Reunion festivities really become aware of our online presence. We are looking to this website to be the place to register for the Reunion and get all the details.
For now, enjoy the summer and let us know your Reunion thoughts as we continue our Countdown.
If you need your password to this website reset, email me at eths70@yahoo.com
Thanks and Be Well!
Joel Stevens, Webmaster, ETHS Class of 1970, eths70@yahoo.com