Evanston Township High School
Class of 1970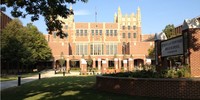 Welcome to the ETHS Class of 1970 Website Home Page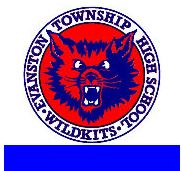 Our next Reunion Committee meeting will be held on Saturday, March 14th, at 1:00 PM at Hackney's on Lake in Glenview. The locations are set, but now we need your ideas and help to make sure we have a truly memorable 50th Reunion! Call Steve Hoffenberg at (847) 727-1443 or email me at eths70@yahoo.com if you can join us.
Did you know that almost 350 people have filled out their profiles on this webpage? That's great, but it still leaves over 800 classmates that are not finding out about the reunion or having a chance to reconnect with all of you! Use the Missing Classmates link on the left to see who's missing out, and if it's someone you know, please reach out! While you are at it, update your profile!
We also have over 100 deceased classmates listed on the In Memory link. If you knew them, please feel free to post information and your memories about them. If you know of other classmates that we have lost, please let us know so we can honor their memories. We are working on a presentation to be shared at the Reunion, and we want it to be as current as possible.
If you are ready to register, use the link on the left, RSVP and Purchase Tickets for the 50th Reunion Events. You can also see who is attending by clicking on the Classmate Profiles link on the left.
Reunion Weekend Details
Thursday, September 10, 2020
Smylie Brothers Brewing Co., 1615 Oak Ave., Evanston.
7 PM. - Order off the menu, but please RSVP
Friday, September 11, 2020
Moretti's Ristorante & Pizzeria, 6415 W. Dempster St., Morton Grove
7 - 11 PM. $27 for appetizers/pizza. Cash Bar
Saturday, September 12, 2020
10 AM. Tour of ETHS followed by lunch in Michael (East) Cafeteria. $10
Saturday Evening ~ Our 50th Reunion Celebration!
DoubleTree Hotel, 9599 N. Skokie Blvd, Skokie.
6 - 12 PM. $95 Buffet Dinner and Cash bar. Casual Attire
DoubleTree Hotel Reserevations
The Doubletree is offering a discounted rate of $139 plus tax per night for Thursday, Friday, and Saturday nights! Use code ECR when making a reservation. Call (800) 222-8733 or click here for a link to our class reservation page. The cut off date to receive this rate is August 22, 2020.
Get Involved!
Come to a Reunion Committee Meeting

Reach out to your friends and encourage them to fill out their profiles

Update us on anyone who needs to be added to the memorial page

RSVP and pay for your tickets

Volunteer to coordinate a gathering for a grade school or activity

Check this website often. You can also get email updates if you check that box in your profile.

If you need your password to our website changed/updated, email me at eths70@yahoo.com
Thanks and Be Well!
Joel Stevens, Webmaster, ETHS Class of 1970, eths70@yahoo.com