Evanston Township High School
Class of 1970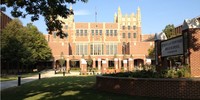 Welcome to The ETHS Class of 1970 Home Page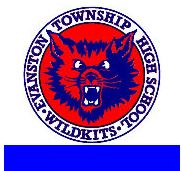 Your reunion committee took a break from their snow shoveling and gathering around the wood stoves this past weekend to venture out to a nice warm local eatery to catch up on our agenda and see what lies ahead.
The main item of note to come out of our meeting was we are still in the hunt for a venue for our main Saturday Night Event. Committee members took a close look at the Levy Senior Center on Dodge, just south of Dawes school, but ultimately turned thumbs down on that site. To its credit, it is a great spot for an event with lots of room and free parking. However, you also need to bring your own helping hands to do all the chores from set up to serving to clean up. You are truly on your own and the conclusion was we didn't endure for 50 years only to have to toil away hauling in ice, chairs and then cleaning tables.
At this point, we are actively looking for a place where we can be guests, not hosts and are always open for suggestions. There was a discussion with the Doubletree Hotel at Golf and Skokie Boulevard in Skokie, site of the 30th reunion. The staff there are pros at hosting reunions, especially from ETHS. While we did not commit to anything, they certainly provide many good features for hosting us.
Our next committee meeting is planned for Saturday April 20, 2019 at Noon at the Peckish Pig located just East of the Northeast corner of Howard and Custer in Evanston. Should be sunny and warm and almost balmy by then so we can continue our planning.
As always, we welcome any and all suggestions, preferences and all manner of comments regarding venue, menu or anything else you would like to see when our weekend of September 11-13, 2020 finally arrives.
We are actively discussing events or activities that could be held as early as Thursday September 10 and continuing through Sunday September 13. There are tentative plans to have a Friday night get together at Morelli's in Morton Grove on Dempster, just East of where the Metra tracks cross Dempster. They look to have great party facilities and can host up to 140 of us rowdy Kits.
You can call Steve Hoffenberg at (847) 727-1443 or email me at eths70@yahoo.com to let us know of your likes and dislikes as we move closer to Blast Off. We know Facebook is THE place for discussing almost anything in the world but this site is our official spot for 50th reunion stuff. We will certainly be using it as the place to register when that time comes as well as staying current on details for the big weekend.
Be well, stay warm and dry wherever you are in the world and Think Spring!
If you need a password reset, email me at eths70@yahoo.com
Thanks and yes, the countdown continues!
Joel Stevens, Webmaster, ETHS Class of 1970, eths70@yahoo.com