Evanston Township High School
Class of 1970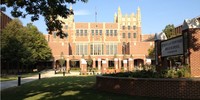 Welcome to the ETHS Class of 1970 Website Home Page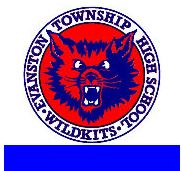 UPDATE! The Reunion Committee meeting will be held on Monday, January 25th at 7pm, Evanston time. Join us on ZOOM to find out what we are planning and share your ideas. To get the link, call Steve Hoffenberg at (847) 727-1443 or email me at eths70@yahoo.com.
If you haven't checked out the tabs on the left of this page, please do. There is a great deal of information included there.
The Grade School Reunion/History tab has just been updated. There is a link to an article from The Evanston Round Table, "A History of Foster School and Desegregation in School District 65". The article is from 2002, but seems relevant today. It examines the ways District 65 changed throughout the 60's and 70's, during and just after our years there. There is also information about the mini-reunions that are being planned for September, 2021.
The FUN! Committee is continuing to count down the June 1970 hits in weekly emails that correspond to the number of weeks until our Reunion. But wait, there's more! Roger Badesch has created a Countdown Video Playlist where you can see and hear your favorite bands playing their hit song. Just click on the 50th+1 Musical Countdown tab on the left and scroll down to the link. (That is SO cool!)
Get Involved!
For more details, please use the tabs on the left.
Come to our next Reunion Committee Meeting on Zoom on Monday, January 25th at 7:00 pm, Evanston time. Call Steve Hoffenberg at (847) 727-1443 or email me at eths70@yahoo.com if you want to join us.
Reach out to your friends and encourage them to fill out their profiles. Forward the email for the ETHS 50th+1 Reunion Musical Countdown.
Update us on anyone who needs to be added to the In Memory page.
RSVP and pay for your tickets.
Volunteer to coordinate a gathering for your grade school.
Check this website often. You can also get email updates using the Notify Me link.
If you need your password to our website changed/updated, email me at eths70@yahoo.com.
50th+1 Reunion Weekend Details
Thursday, September 9, 2021
Smylie Brothers Brewing Co., 1615 Oak Ave., Evanston.
7 PM. - Order off the menu, but please RSVP
Friday, September 10, 2021
Moretti's Ristorante & Pizzeria, 6415 W. Dempster St., Morton Grove
7 - 11 PM. $27 for appetizers/pizza. Cash Bar
Saturday, September 11, 2021
10 AM. Tour of ETHS followed by lunch in Michael (East) Cafeteria. $10
Saturday Evening ~ Our 50th+1 Reunion Celebration!
DoubleTree Hotel, 9599 N. Skokie Blvd, Skokie, IL 60076
6 - 12 PM. $95 Buffet Dinner and Cash bar. Casual Attire
DoubleTree Hotel Reserevations
The Doubletree is offering a discounted rate of $139 plus tax per night for Thursday, Friday, and Saturday nights! Use code ECR when making a reservation. Call (800) 222-8733 or click here for a link to our class reservation page at the Doubletree. The cut off date to receive this rate will be some time in August, 2021.
Thanks, Stay Safe and Be Well!
Joel Stevens, Webmaster, ETHS Class of 1970, eths70@yahoo.com